This community event is designed to help you get shit done
Starting something new is the exciting bit...but we're here to make sure that the real work you've been putting off get's finished.
You'll have to two structured days of coworking where you can benefit from the shared energy of people working just as hard as you, and avoid the distractions that come up every other weekend.
We'll make sure your breaks are relaxing but productive, instead of getting sucked into a Netflix binge session never to return.
Hone your creative skills, whatever they are
Not sure what you can do in a weekend? Potential projects include:
designing and writing the copy for a small website or landing page
researching and mapping out your business plan
crafting a badass resume to help you get your dream job
publishing your first blog posts to help you grow your audience
creating/editing a promotional video to show off your work
outlining the first draft of a book you've been dying to write
setting up a marketing plan for the next 3-6 months
Whatever it is, we'll help you keep it in scope so you're able to finish something valuable in a weekend, and then keep up the momentum.
Get 5 minutes of an expert's time at just the right moment
We'll have a range of expertise in the room, including business strategy, design, development, copywriting and marketing. If you find yourself reading the same sentence over and over, or are stuck with a technical bug, just raise your hand and help is on the way.
In addition to Finish Up Weekend organizers Alex Hillman and Nicole Forrester, you'll be supported by a team of mentors representing the range of skills and expertise you need to take your project across the finish line.
Apply now to get your ticket to Finish Up weekend, and you'll meet our mentors before they're announced to the public!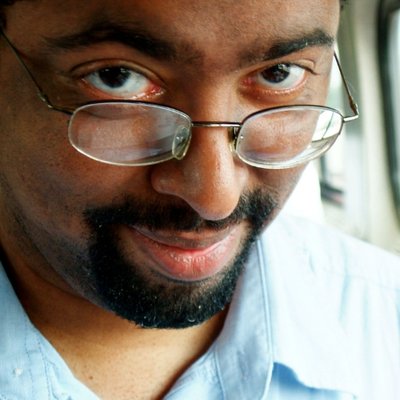 David Dylan Thomas
Content strategist, podcaster, filmmaker
Dave works to make peoples' lives better through everything he creates: from giving thought-provoking talks, podcasting about cognative biases, he's an expert in thoughtful strategy for creating any kind of media or content.

Can help you with: figure out a plan to use content to achieve your goals, podcasting, public speaking, creating events.

More about Dave: http://daviddylanthomas.com/
Jordan Poole
DJ, Event Curator, Media Artist
Jordan (aka DJ Royale) uses music to connect people together: from profitable pop-ups, to teaching inner city kids how to DJ, his adventures have taken him around the world, and even to the Obama White House.

Can help you with: marketing, outreach, turning passion into profit, partnerships, harnessing social media, generating buzz.

More about Jordan: https://www.instagram.com/djroyalephilly/
Yasmine Mustafa
Social Entrepreneur, GDI Philly & ROAR for Good
Yasmine is an entrepreneur and advocate for women technologists. She cofounded ROAR for Good with the mission of leveraging communities using technology and education to foster safety and peace of mind.

Can help you with: business, product design, marketing & communication, advocacy, community building.

More about Yasmine: https://www.youtube.com/watch?v=HLMlxvCroP0
Zach Russell
Software/Web Developer & SEO
Zach is an entrepreneur who uses his software development & SEO skills to help businesses grow.

Can help you with: Google Cloud Platform, systems administration, WordPress, PHP, Python, NodeJS, HTML/CSS and pretty much any SEO question.

More about Zach: https://zachrussell.net/
Nicole Forrester
Designer, Developer, Finish Up Weekend
Nicole is a badass generalist: an expert in app design & development, ground-up product design, illustration, event production, and marketing campaigns, for both small businesses and Fortune 500s.

Can help you with: Designing products, strategic decision-making, coding/technical issues, marketing/copy, design/art.

More about Nicole: http://www.treehouseops.com/
Alex Hillman
Writer, Entrepreneur & Indy Hall cofounder
Alex is a serial shipper: from blog posts to podcasts, successful community events to creative business concepts, he knows how to take big ideas and get them into the real world ASAP!

Can help you with: starting businesses & changing careers, writing, event planning, marketing/outreach, learning new things quickly.

More about Alex: https://dangerouslyawesome.com/
More Mystery Mentors
to guide & support you across the finish line!
Curated expertise from a variety of backgrounds to support and inspire your work for the weekend. (We'll even factor in your project needs based on your Finish Up Weekend application.)

Sign up below to find out when we announce more mentors!